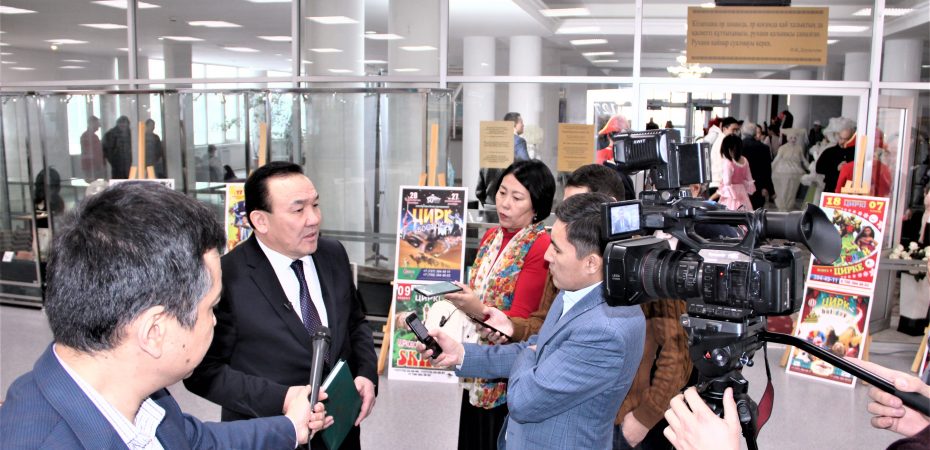 Scientific monograph of the Director of the Kazakh State Circus, cultural worker, culturologist, theater critic N.A. Bokebayev "Development of circus art in Kazakhstan"
2 years ago admin Comments Off

on Scientific monograph of the Director of the Kazakh State Circus, cultural worker, culturologist, theater critic N.A. Bokebayev "Development of circus art in Kazakhstan"
Exactly one year ago, on January 17, 2020, the National Library of the Republic of Kazakhstan presented the monograph of the Director of the Kazakh State Circus, cultural figure, cultural scientist, theater critic Nurbakyt Abdygalievich Bokebaev "The Development of Circus Art in Kazakhstan".
The study of the origins of the Kazakh circus art, the history of the development of the national circus art for the first time was fundamentally researched and published in the Kazakh language. The past, present and future of the national circus are an integral part of the multinational culture of Kazakhstan. The monograph was published on the eve of the 50th anniversary of the Kazakh circus (on July 24, 2020, the Kazakh circus turned 50).
This monograph is the first work on the cultural study of circus art in Kazakhstan from the point of view of the history and formation of circus art, its role in modern mass culture in the context of globalization. Today N.A. Bokebayev's research is used as a scientific, informational, methodological tool in the field of circus art, including researchers of modern Kazakhstani circus art, teachers and students of humanitarian and cultural institutions, as well as heads of circus enterprises.
In his work, the author notes that the circus art of the Great Steppe is the golden core of Kazakh culture and an integral part of the daily life of the Kazakh people.