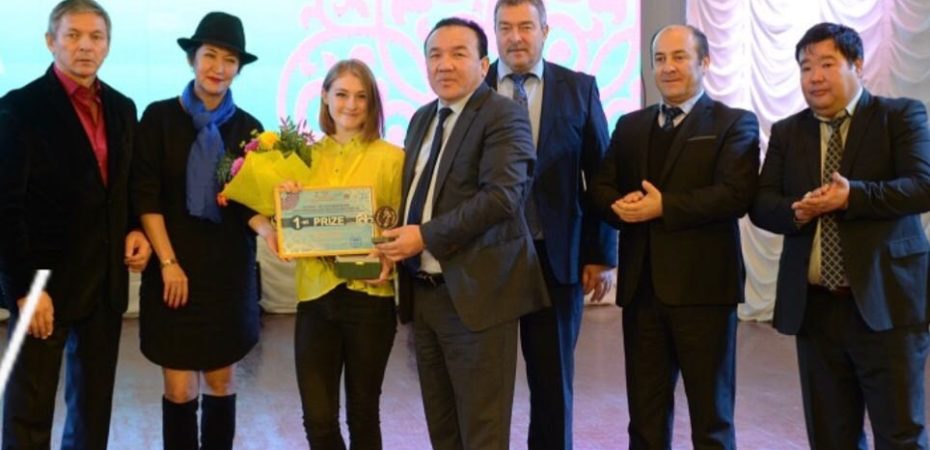 Artist of The Kazakh State Circus Anna Demidova won Gold medal on "Shabyt" festival
5 years ago admin Comments Off

on Artist of The Kazakh State Circus Anna Demidova won Gold medal on "Shabyt" festival
The XX International Festival of Creative Youth "Shabyt" was completed in Astana.
The first place in the nomination "Circus Art" was taken by Anna Demidova with the action "Equilibre on canes with a crossbow" under the direction of Olga Demidova.
"50 contestants from Kazakhstan, Kyrgyzstan, Uzbekistan, Latvia took part in the circus nomination. All the circus actions, there were 21 of them, were strong and exciting. All tickets for circus performances were sold out. Anna Demidova represented the Kazakh State Circus quite respectable, the gold of "Shabyt" belongs her by right "- said member of the jury of the XX International Festival of Creative Youth" Shabyt ", director of KazGosCirk Bakyt Bokebayev.
The jury included well-known top managers of Ukrainian, Tajik, Kazakhstani circus enterprises and other prominent figures of culture and art.
Special prizes from the Kazakh State Circus were given to the artist Mukhlis Shukurjanov with the number "Cord de Parel" (UzbekGosCirk, Tashkent) and the action "Acrobatic Five" from the Circus studio "Jauniba" (Riga, Latvia).